Popular Savings Platforms
Oct 06, 2021
An even better idea is to move the crypto to a crypto platform that acts as a bank for crypto and pays interest on any deposits. Some of our favorites include Nexo, Voyager, and Celsius. Some of the exchanges will also pay you some interest on certain coins.
Here's a chart of some popular savings platforms and some of their perks including interest rates for Bitcoin, Etherium, Stablecoins, and other coins offered. Some savings platforms also offer you loan services where you can keep your coins in the bank while you borrow against their value (interest rates and program rules vary; numbers accurate as of October 2021 so check at the exchanges to see updated numbers.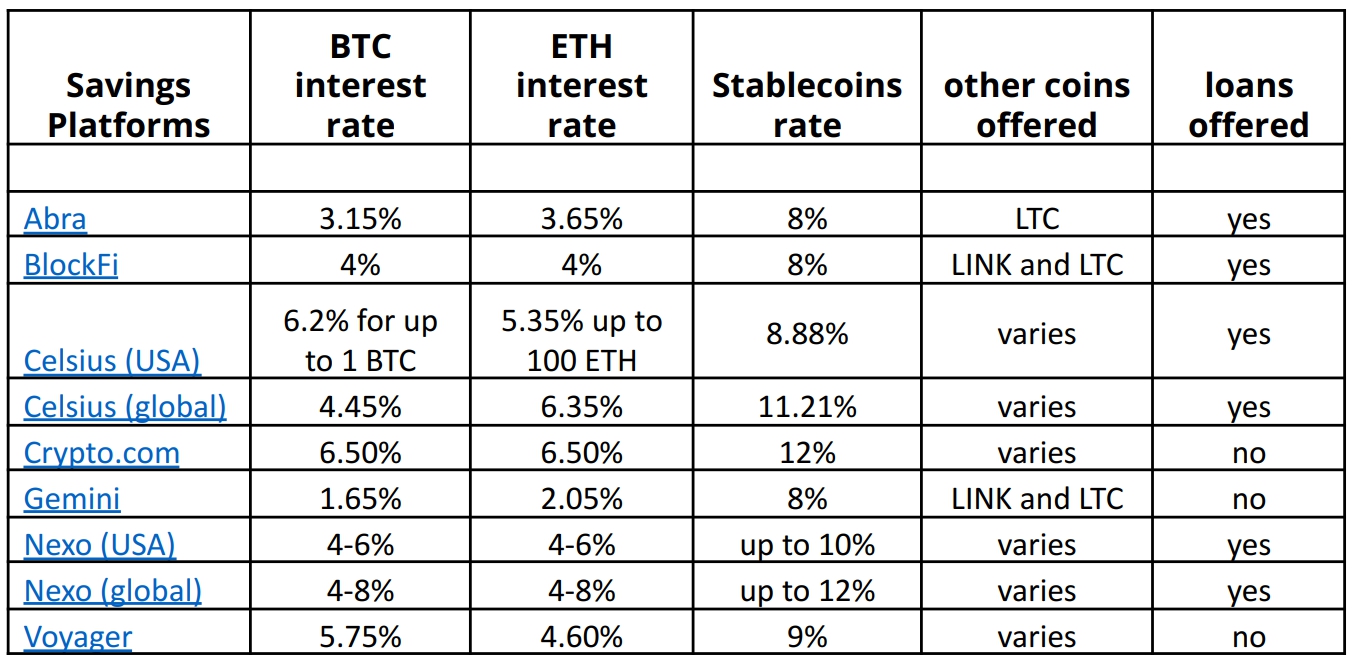 Better than your local bank, right?
Direct links below:
You can also check out our reviews and considerations of many of these platforms on our website, SaferCryptoInvesting.com/savings.